"Knowing & Doing" HCR Co Ltd listed on SSE STAR Market
HCR Co Ltd is proud to announce its listing
on the Sci-Tech Innovation Board of Shanghai Securities Exchange (SSE STAR Market), coded as 688500. on 16 July 2020 – a great milestone since its establishment in Beijing in 2008. HCR
is the leader in analytics and data intelligence. Through innovative methodologies, soft wares and services, HCR empowers and inspires customers around the world to transform data into intelligence. HCR gives you the power to KNOW via industry insights and with actionable data, your business will thrive without limit.


Today, HCR brings tech-innovation business on "Analytics" to the SSE STAR Market, which re-affirms its achievements and contributions in this area. The first in the industry to make such a mark on the SSE STAR Market as it is the only one, among 6 other data analysis companies, that serves cross-sectorial industries.
When HCR first established, it brought together the previously siloed disciplines of consulting, product development and retail optimization, all driven by the same predictive insights to deliver a cohesive and influential consumer experience through the last mile of the purchase journey providing successful solutions for different vertical industries. Over the years of hard work and incessant development,
HCR has become a comprehensive service provider of smart data analysis, capable of integrating and analyzing multitype complex data which help maximise revenue. Within such a short span of time, our brand is recognized and our business strengths have won us acknowledgements by leading international companies including Unilever, L'Oreal, Mercedes-Benz, Audi, and Xi'an Janssen; and local industrial giants such as China Mobile, PetroChina, State Grid Corporation of China, China FAW Group Corporation, and China Tobacco. For public sector, including local governments in Beijing, Tianjin, Jiangsu, we offer expertise and thought leadership via industry insights to redefine smart tourism and ecological & environmental protection.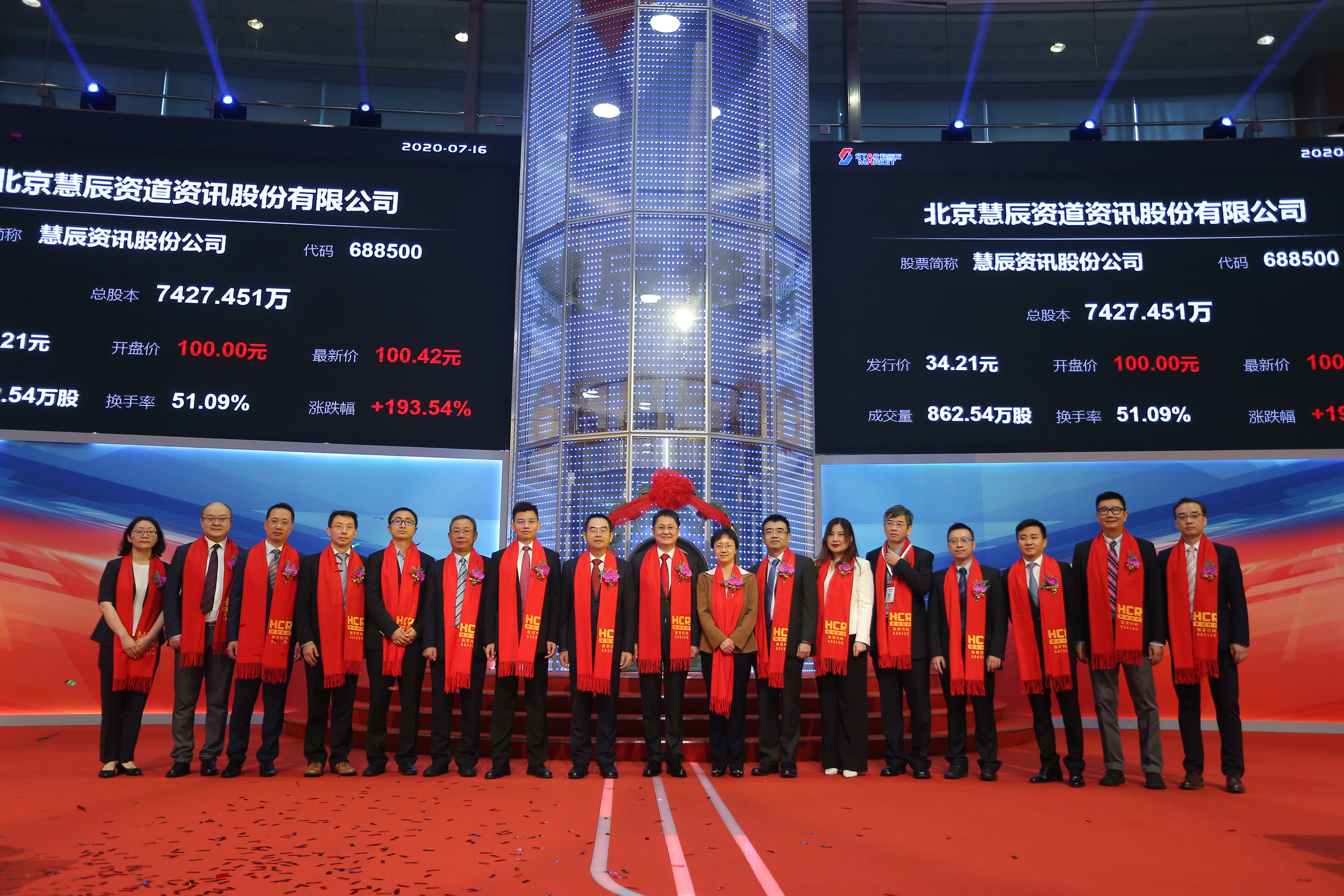 HCR has continued to grow and reach new heights in business performance over the years as evidenced in the operating income rose to RMB 380 million in 2019 from RMB 300 million in 2016. Its respective year-on-year growth rates in 2017, 2018 and 2019 were 4%, 14%, and 7%,. Its parent company's net profit attributable to shareholders had been quadrupled in three consecutive years, from RMB 15.75 million to RMB 60.79 million, gaining strong momentum.
We have a clear roadmap for future development to tackle big data and leverage it for better business outcome as such demand grows steadily as illustrated by the market value of big data services in China surged to RMB 131.73 billion in 2018 from RMB 69.77 billion in 2016 and is estimated to be RMB 318.83 billion in 2021; its compound growth rate between 2016 and 2021 is about 35.5%, according to the White Paper on the Development of the Big Data Industry in China 2019 released by CCID Consulting. Data services are new engines for economic growth in China as their influence on the business world and people's lifestyle are profound.
With the new capital resources, HCR is committed to invest in its R & D in technology as it firmly believes that through innovative software and services, HCR can empower and inspire customers to transform data into intelligence, thus bringing greater value for all stakeholders including investors and clients.
We also firmly believe in partnership and knowledge sharing for a healthy growth within the industry as it leads to explosive growth opportunities for all parties concerned. Based on its extensive experience in the field, HCR provides practical guidance for clients with unique insights into consumer purchase behavior, capitalize on the massive amounts of data, discovering trends and opportunities, unlock the value of such data to empower business decisions and improve customer experience through software analysis standard models, which have withstood the tests of major business clients listed in Global 500 companies. Relying on our first-mover advantages, we are determined to be the most valuable service provider for smart data analysis and its application in China and one of the leading service providers for smart data analysis around the globe.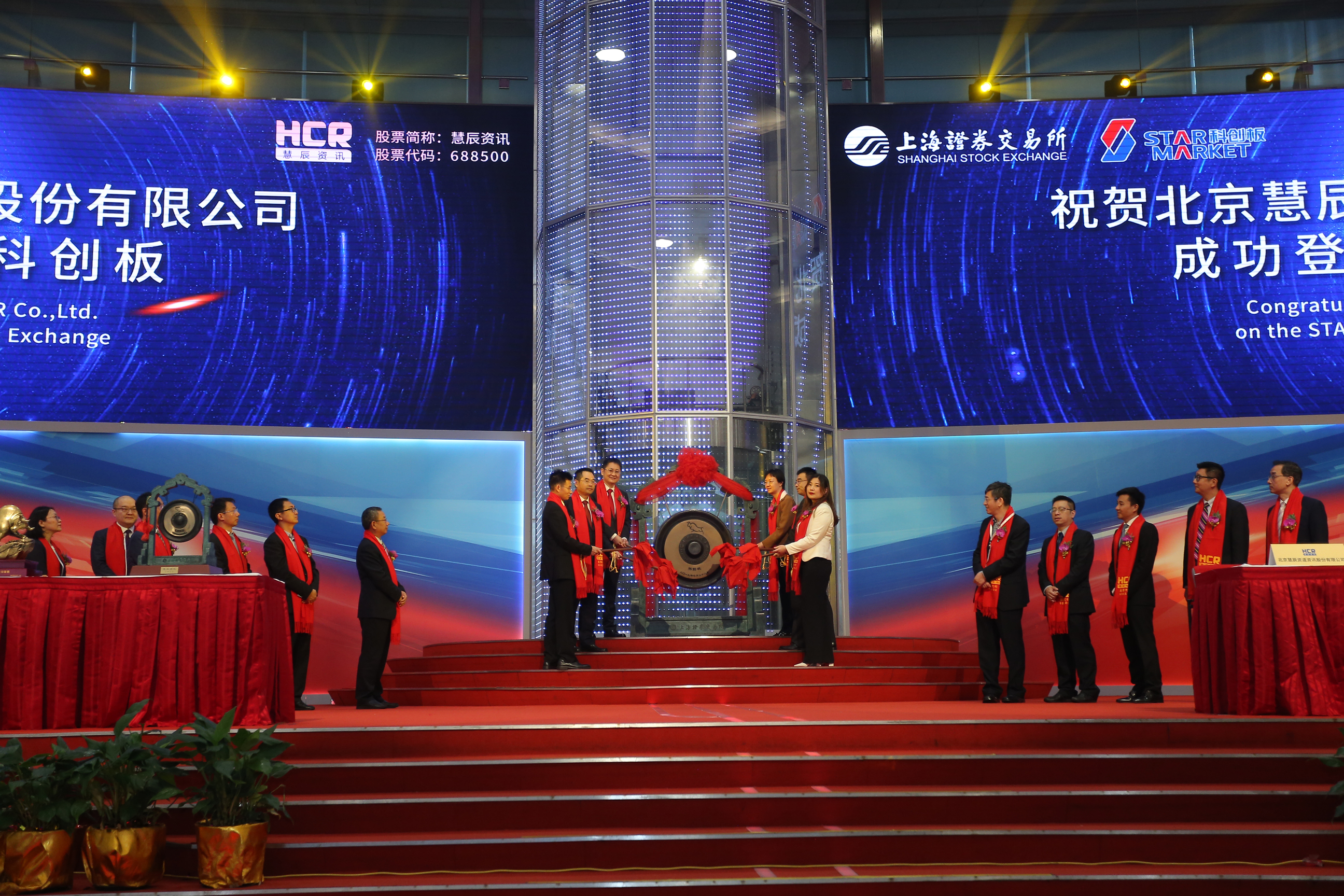 In this digital era, authentic raw data contains importantl information. To unlock the value of these unstructured data to empower business decisions and improve customer experiences is our strength. By "knowing and doing", HCR is commited to give its customers unprecedented control of the consumer purchase journey which provides the driving force to realize data intelligence.
For business to respond to and recover from the effects of Covid-19, HCR will continue to strive its best using the power to "knowing and doing"to help support a reimagined future.
Data analytics gives you all the vital information required to optimize your business on all fronts.
Your trust in HCR is the biggest motivation for us to thrive with you. Together we will leverage on data intelligence to reach another new height!