On the road to chase dreams and high reputation in big data field, HCR returned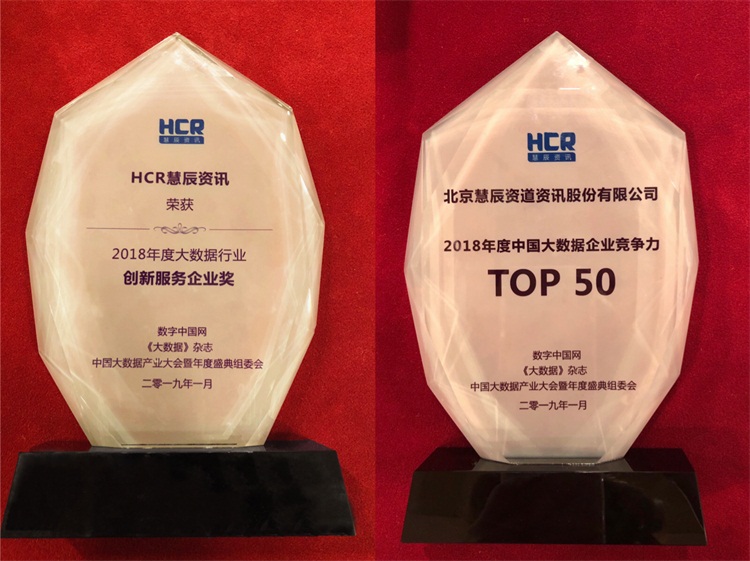 2019 Annual Ceremony of Chinese Big Data Industry was held in Beijing on January 17, 2019. As the data intelligence expert behind Global 500, HCR was in "TOP30 of 2018 Chinese Big Data Enterprise Competitiveness", in respect of its outstanding performance in big data application, and won "the Enterprise Award of Big Data Industry Innovation Service in 2018".
This ceremony is aimed to create a TOP-level annual ceremony of big data field, gather all leaders of big data circle, deeply discuss about the development trend, application implementation challenge and other important topics of big data industry, and reveal leading technologies, innovative application and excellent cases; publish the list of big data enterprise competitiveness in China, establish a benchmark, and reward models; record figures and enterprises with important influence in big data field through the mode of awarding ceremony.
ince 2014, HCR has been transformed into a data intelligence company from a market research company, and started to provide one-stop data intelligence solutions for Fortune Global 500 and other large-scaled enterprises, and successively achieved successful cases in automobile, retails, medical treatment and other industries. It regards data integration, data analysis and data application businesses as the basic structure in combination with the market research knowledge and means accumulated over the years, and provide in-depth data insight service for clients in many actual application scenes.

Over the years, HCR has developed fast, especially in data application, and successively released all-data driven CRM accurate marketing business, and K12 education solution energized by artificial intelligence, and the big data product based on intelligent ecology and intelligent tourism. Besides, HCR also accumulates many experience and successful cases in governmental big data service, and mainly provides the government with the design and erection of comprehensive big data platform, intelligent city data application, and the big data solutions for emergency management.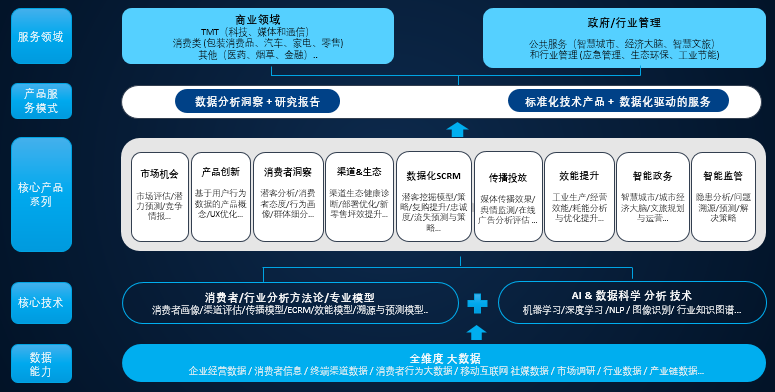 Over the years, the word of "big data" has been increasingly mentioned. Along with the development of economic society, we can see the profound influence and huge value brought by big data. It provides us with a new way of viewing the world through technical innovation and development, the comprehensive perception, collection, analysis and sharing of data.
As a senior market research enterprise, HCR can successively transform into a benchmarked data intelligence enterprise within a few years based on its capacity to fast build a feasible big data service system and meet the actual demands of current enterprise clients for big data technologies. Its core products and technologies can serve different scenes of different fields. In every project cooperation process, it is proactive in innovation, regards client-first as its target, and thoroughly solves problems faced by clients through combining products and services. With above 20 years of market research experience, HCR has a batch of industrial experts and rich knowledge base methodology, so it can understand clients 'business scene and business mode, and develop products and solutions that can stand the market test, and with all the successful projects one after another, HCR is truly recognized by the industry and affirmed by clients in big data field.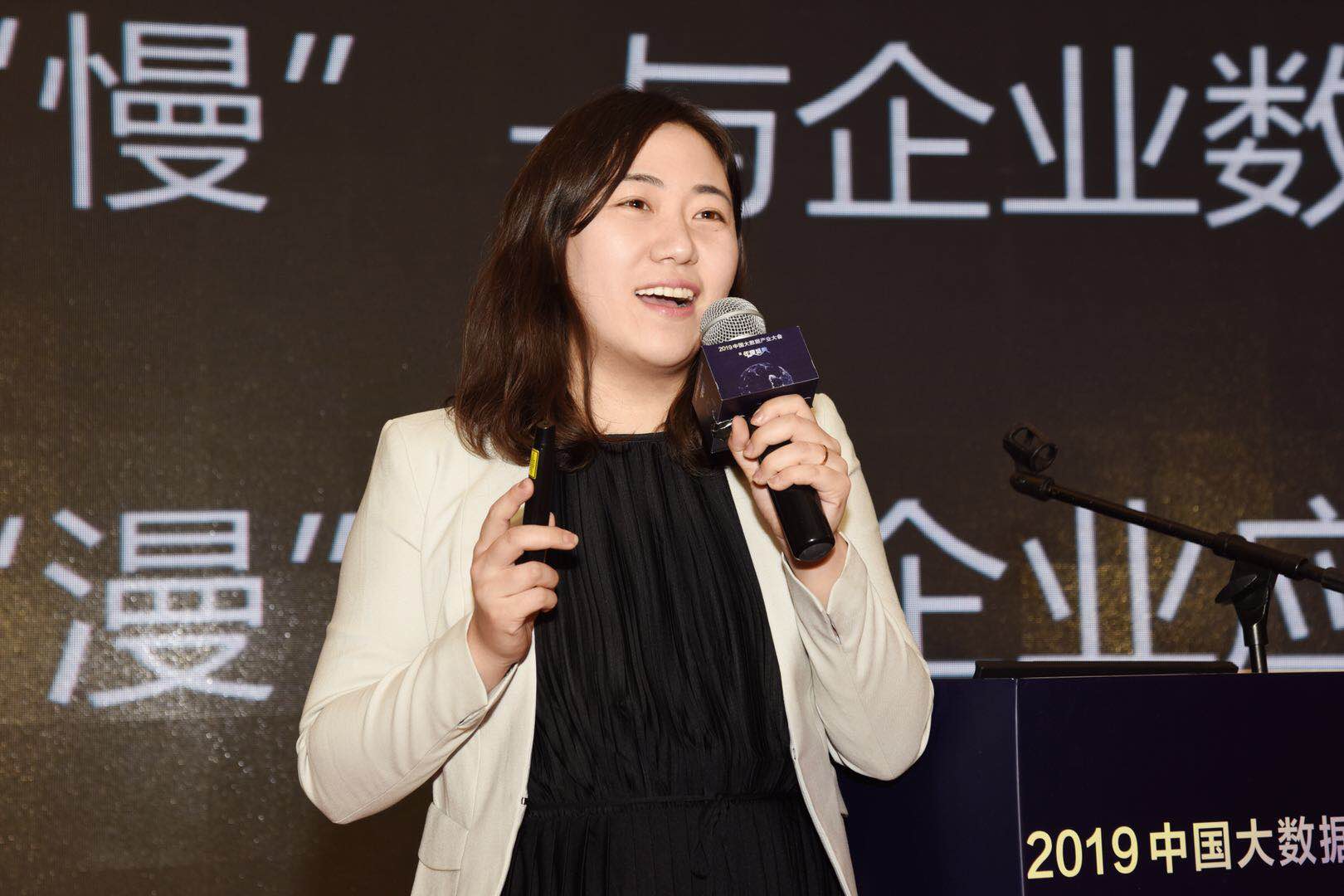 In the Annual Ceremony of Chinese Big Data Industry, Ms. Wang Yue, Marketing Director of HCR attended and accepted the award on behalf of the company, and delivered a speech under the theme of "deep slow spreading—Keys of Big Data Innovation Application". Ms. Wang Yue said the essence of enterprise development is efficiency and growth. As the future development trend, the key to apply big data is the in-depth combination with industrial application scenes, the time combination with enterprise data accumulation, and the extended combination with enterprise application department; HCR is approved by industrial clients based on its profound understanding about business essence. We insist that it is fundamental to practically meet business demands, and drive it through technologies, rather than blindly forcing demands through technologies.

The development of big data drives the high-speed reform of enterprises' information industry pattern, HCR will continue to innovate in data intelligence field, excavate big data value, improve its own benefits, and promote big data industry to develop deeper and further, which is always the target and direction of HCR.