HCR was invited to attend China Charity Festival and talked about Xinjiang Stude


On January 15, the 8th "China Charity Festival" was held in Beijing under the theme of "all for love", and it is aimed to carry forward public welfare spirits, advocate public welfare behaviors, and build a platform for all parties to have in-depth dialogue and cooperation communication.
Since its establishment in 2011, the Charity Festival has annually attracted thousands of representatives from public welfare circle, business circle, political circle, academic circle, media and cultural art, etc., hundreds of public welfare sharing guests, above 200 media for in-depth participation, above 300 public welfare institutions, and above 3,000 mainstream media reports.
As the practicer of public welfare, HCR's branch, ITIC firstly launched "Starting a Prairie Fire with Sparks of Fire, Caring for Students" Xinjiang Accurate Student Assistance Project in cooperation with the Safety Production Supervision Management Bureau of Xinjiang Uygur Autonomous Region, formed good leading influence, and won 2018 Responsibility Brand Award. HCR always bears in mind that social responsibilities are the footstone for continuous development and sustainable operation, so as a national enterprise, HCR will combine enterprise social responsibilities with public welfare student assistance, and use its own force to help students realize their dreams to go to universities, and their China dream.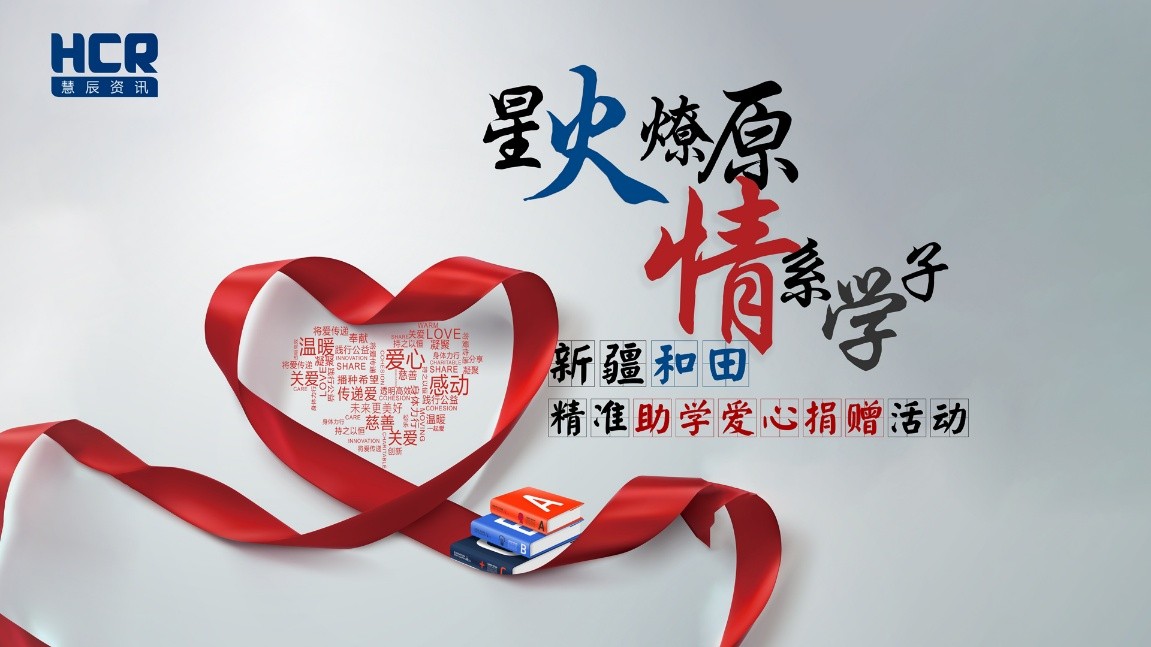 Under the in-depth integration trend of "internet+ public welfare", public welfare charity mode is now changing quietly, and converting from government-leading or post-disaster emergency charity to daily and social scene charity, so that enterprises can have more opportunities to realize their social responsibilities. The new public welfare ecology is forming.
Since its establishment, HCR has paid constant attention to public welfare establishments, used to participate in poverty alleviation fund donation activities, and supported WenChuan Earthquake. In 2017, our branch, ITICstarted the first batch of student assistance donation in Xinjiang. In 2018, we were touched to see students continue their study with our help, and never give up. We decide to annually launch "Starting a Prairie Fire with Sparks of Fire, Caring for Students" Accurate Student Assistance Project in the company, and donate to more poor students. This activity totally attracted about 500 employees, and acquired above RMB 140,000. HCR will continue to follow up students' learning and living demands, and try our best to help them.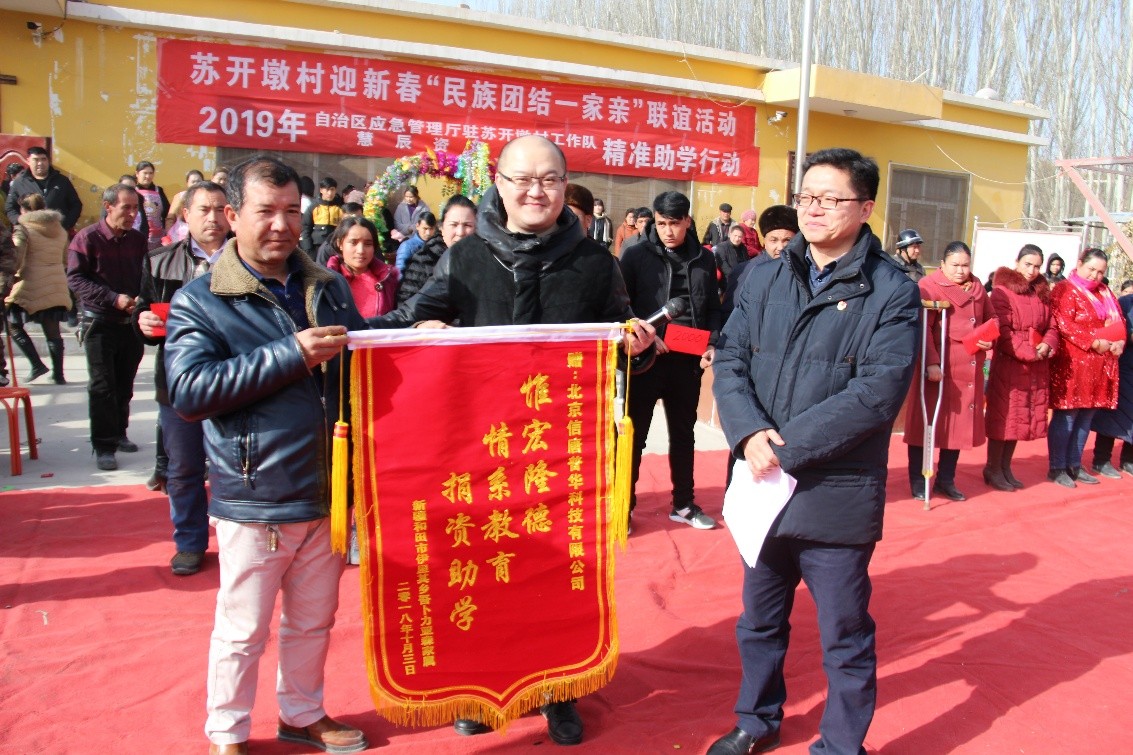 Xinjiang aided families sent silk banner to HCR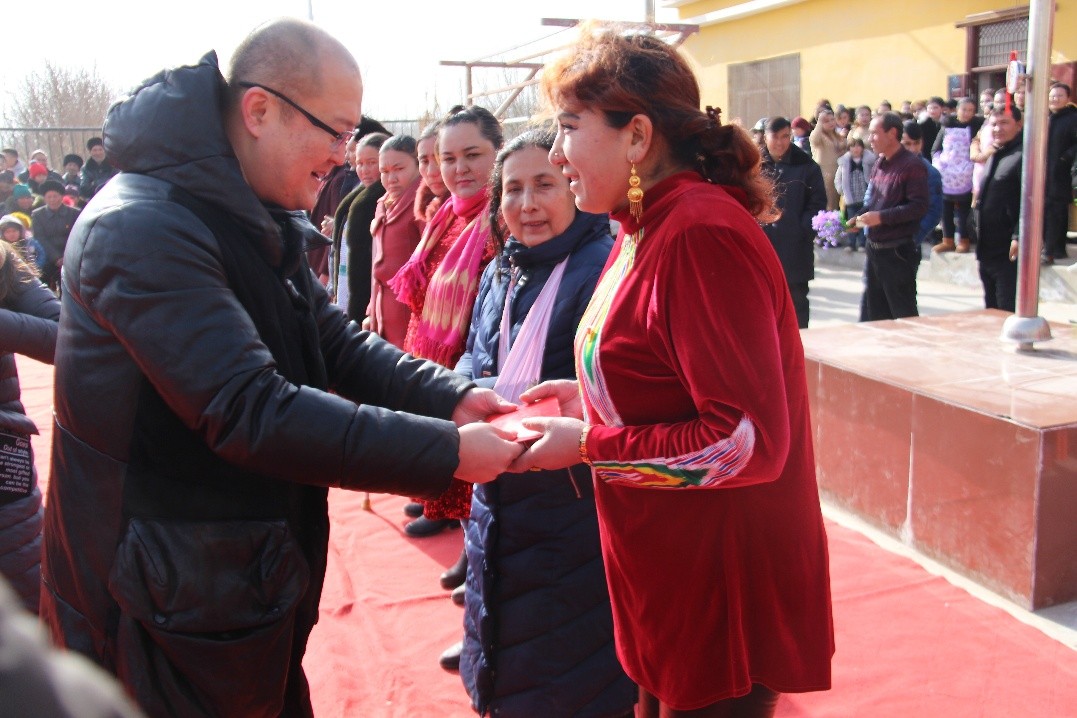 HCR representative issued funds to aided families
At the site of the Charity Festival, Ms. Wang Yue, Director of HCR Marketing Department received the award and introduced students' learning and living conditions in Xinjiang poverty-stricken areas, and called for people to participate in poverty alleviation and student assistance in Xinjiang. Ms. Wang Yue said that, "sparks of fire can start a prairie fire, HCR carried out public welfare activities in education to help children realize their personal value and social value, except for providing material aid, we visited each donated family, and understood their actual difficulties and demands. HCR would continue our student assistance dream, and light a bigger fire."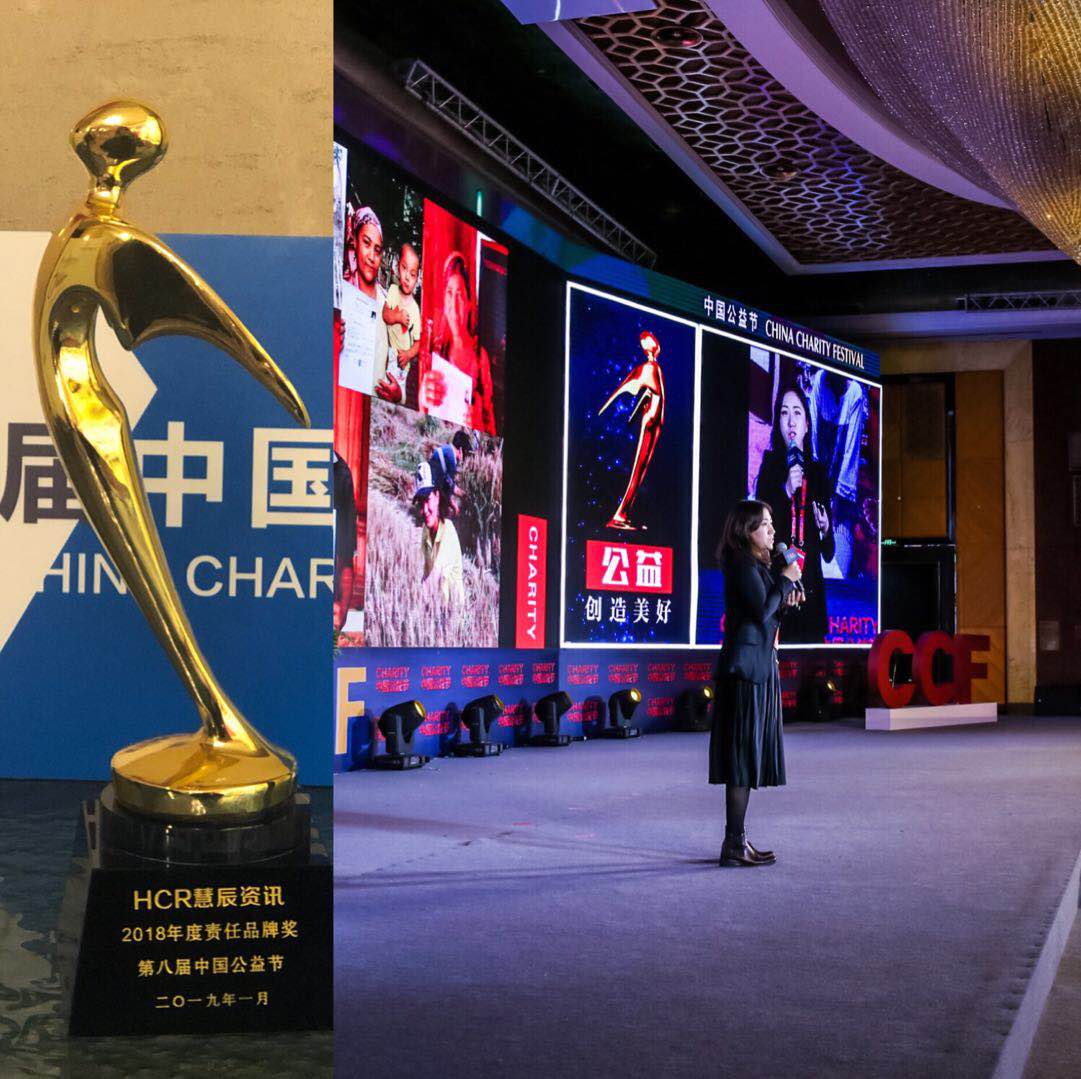 "Only love can move the world, and shorten our distance", the force of charity connects your love with numerous lives in need of help, and many supportable dreams, HCR will make further contribution. As a data intelligence company, data tell us how many people are in need of help in the world, HCR wants to drive more forces with kindness, and change these data! Let's change the world!